05 Mar

Helite Aviation order's the first Bell 505 MAGnificient.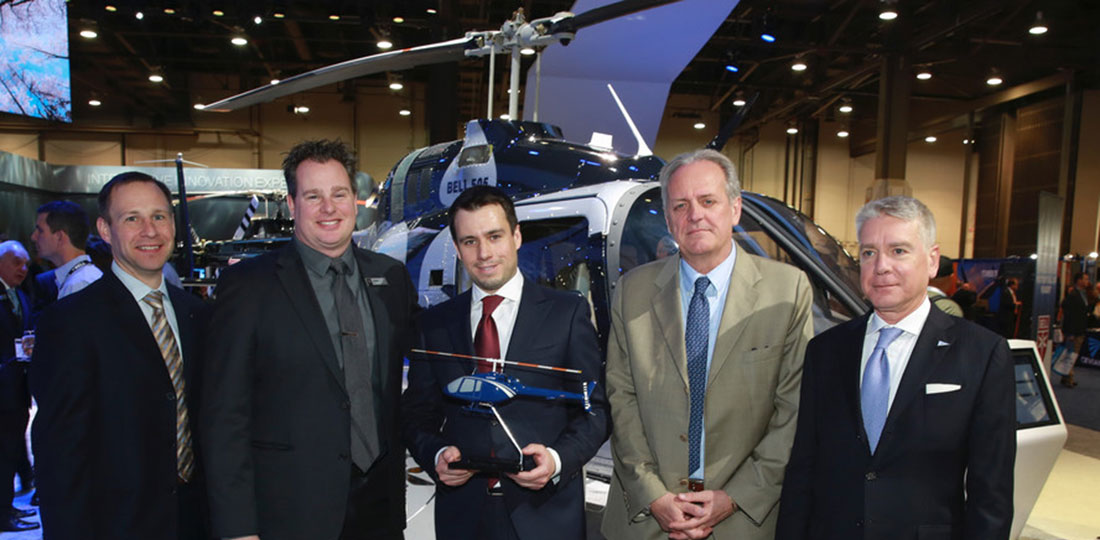 Helite Aviation is proud to announce at Heli Expo 2018 the order of a new Bell 505 finished with the MAGnificient interior. Helite Aviation is the first commercial operator in Canada to order the Bell 505 and is also the first to order the MAGnificient interior from Mecaer.
Helite Aviation is looking forward to the delivery of the new Bell 505. We are confident that the superior capability and performance of the aircraft combined with the outstanding craftsmanship and comfort of the MAGnificient bespoke interior is defining a new category in the light single segment. We are confident it will bring added value to our VIP and corporate customers. The strong support of Mecaer combined with the legendary Bell product support made them natural partners for us to go forward with the MAGnificient interior upgrade program for our 505.